San Diego


Semi-Private Personal Training

Tired of not getting the results you want in large classes or crowed gyms? Need a training designed just for you? Private sessions with Lift Life Results San Diego are tailored to fit YOUR personal fitness goals.
Before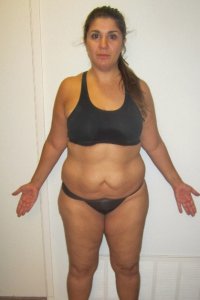 After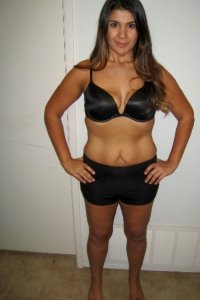 "It is more than just a boot camp for me; it has become a part of my life."
Since I can remember I have struggled with weight loss. I sat front row on the roller coaster of weight loss and weight gain – taking multiple spins round and round. I HAD tried every fad diet under the sun. The weight would come off quickly, but in most cases I would gain it back just as quickly, and then some! My weight would come back on just as fast as it left – leaving me disappointed and unmotivated to restart again.
Earlier last year, my family suffered a tremendous loss. With my grief my weight sky rocketed. I was at my heaviest weight, unhappy, no energy and fighting depression. I had a friend suggest I go to boot camp and I told her that it was not for me. The very name or thought of what a boot camp could be, terrified me. After seeing her results and involvement over time with where she went I begin to look for a boot camp close to where I live. I came across FBBC and decided to give it a try. They had a one month special and figured that it wouldn't hurt me to see what it's about. Before I arrived at boot camp I was nervous, unsure of my surroundings or what to expect. From the moment I walked into the door I was greeted with open arms. I have become hooked on FBBC and I can honestly say I am at my healthiest in 20 years. I was able to drop 53 lbs, come off of my depression medication, have tons of energy and overall feel amazing. It is more than just a boot camp for me; it has become a part of my life. I have been coming for over a year and have met so many amazing people, all that I consider part of my fitness family. Regardless of your age or health level everyone walks through that door with the same desire to improve one's self. My life has forever changed and I am so grateful for the day I stepped into the doors of FBBC.
Lisa Shahabzadah
Before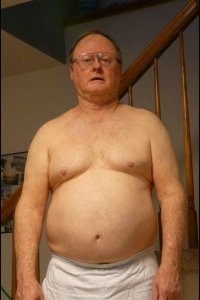 After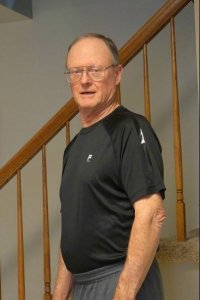 "I am more comfortable and can move around easier than I have been able to in years."
I can't thank you enough for giving me the opportunity to become a healthier person. If I had it to do over again, I wouldn't have waited so long. I lost over 50 pounds by following the this program and having you coach and encourage me. Doctors always told me I would feel better and my health problems would not be as much of a concern if I would lose a little weight. Finally, with your patient encouragement, something clicked and I made up my mind to give this a whole hearted effort. IT WORKED!! I went from 222 lbs to 171 lbs in 24 weeks.
The weight loss is only part of my feeling better. Prior to the program, I took meds for acid reflux. I used a CPAP machine for sleep apnea. I took meds for high cholesterol and high triglycerides. I had foot and knee pain. The meds are gone and so is the pain!
My goal was to feel better, have more energy, and do the normal things that I like to do. I am more comfortable and can move around easier than I have been able to in years. Now, to continue to work on a healthy lifestyle and more fun in retirement!
Daryl
Ultimate Boot Camp in San Diego
– Life Fitness Results Studio –
We are a family owned business and our mission is simple: We want to Lift your life and help you look, feel and live amazing! Many people say we have the best program and team, and produce the best results in town, but we want you to come and experience this so you can decide for yourself! Come in and meet our friendly team, meet other clients, and give us a chance to see if the results and relationship you experience is what you're looking for!
More Than Results Money-back Guarantee!
"If you don't agree that your experience with us was the most professional and best you have ever had just let us know within your first 30 days we'll give you a full refund - no questions asked.
We'll even go one step further... If for any reason and at anytime within your first 30 days you are not satisfied with your workouts and have been training with us at least twice a week, we will refund you entirely and pay for one full week in another program or with another trainer!" We sincerely look forward to helping you look and feel your best while you achieve the goals you have set for yourself!